The Arab Renaissance for Democracy and Development (ARDD) participated in the second regional conference held in Turkey during 26-27 / 11/2019 on human trafficking and referral systems for victims and affected people in the context of the humanitarian response in the Levant with representatives from government agencies and civil society organizations in Lebanon, Jordan, Turkey, and Iraq.
ARDD's participation came in line of its capacity as the UNHCR legal partner in Jordan, providing free legal aid services to all refugees and asylum seekers in the Kingdom, and as an active Arab civil society organization in this field. Representatives from Jordan included ARDD's consultant and Legal Aid Lawyer Adv. Rami Qweider, in addition to Dr. Hanan Al-Khalayleh, who represented the Directorate of the Human Rights Unit and the Anti-Human
Trafficking Unit in the Jordanian Ministry of Justice.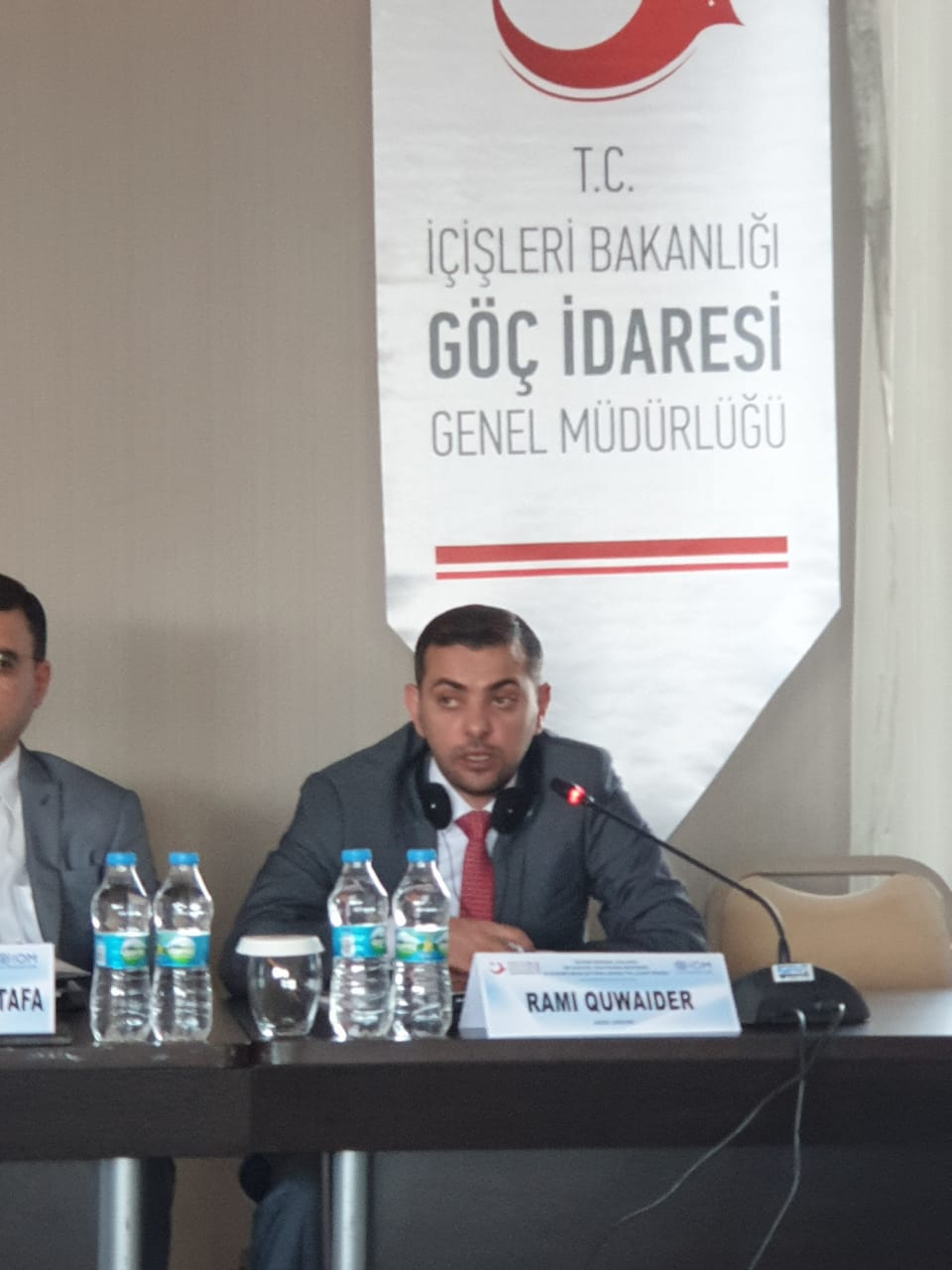 Quwaider shed light on ARDD's experience within two main axes: offering services for victims and affected victims through referrals and as the provider of different legal and psychological services to victims and affected and networking with the relevant authorities, as well as coordination with the UNHCR protection office and the Human Trafficking Unit.
Quwaider also discussed ARDD's role in strengthening the axis of prevention, especially for refugees through various services primarily through the documentation of births, especially in cases of lack or loss of official documents, in addition to the abovementioned services.
Quwaider stressed the importance of legal awareness in preventing human trafficking and other crimes against human rights in light of the ARDD's experience in this regard.
In turn, Al-Khalayleh reviewed Jordan's experience regarding human trafficking, and the most important achievements at the national level, such as the formation of a national committee specialized in this regard, and the development of a national strategy to combat human trafficking and also addressed the most important points stipulated in the strategy and Human trafficking law and the proposed draft, which is currently on the table of representatives.
The participants praised Jordan's experience and ARDD's experience in the field of combating human trafficking, mechanisms and referral strategies and coordination between official bodies and civil society organizations, as they are pioneering experiences in the region at the level of governments, and at the level of civil society organization